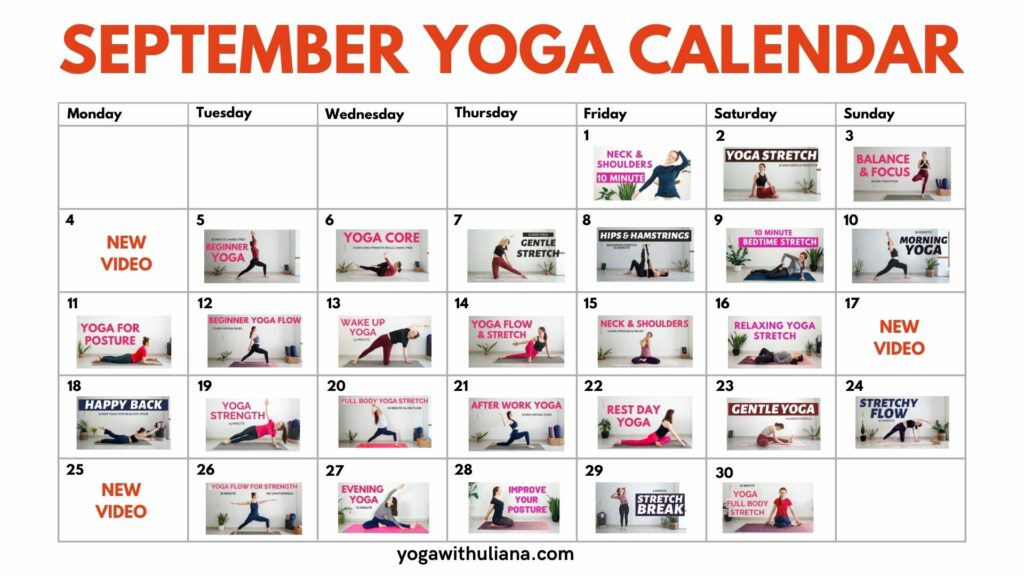 Welcome to the September 2023 Yoga Calendar!
As many of us return to school or work around this time, many videos this month focus on counteracting the strains of desk-bound days. We'll work on improving posture and relaxing tight areas like the shoulders, hips, and back.
In the PDF calendar, the photos are clickable. Simply click on the image to be taken directly to the video.
Enjoy your practice!