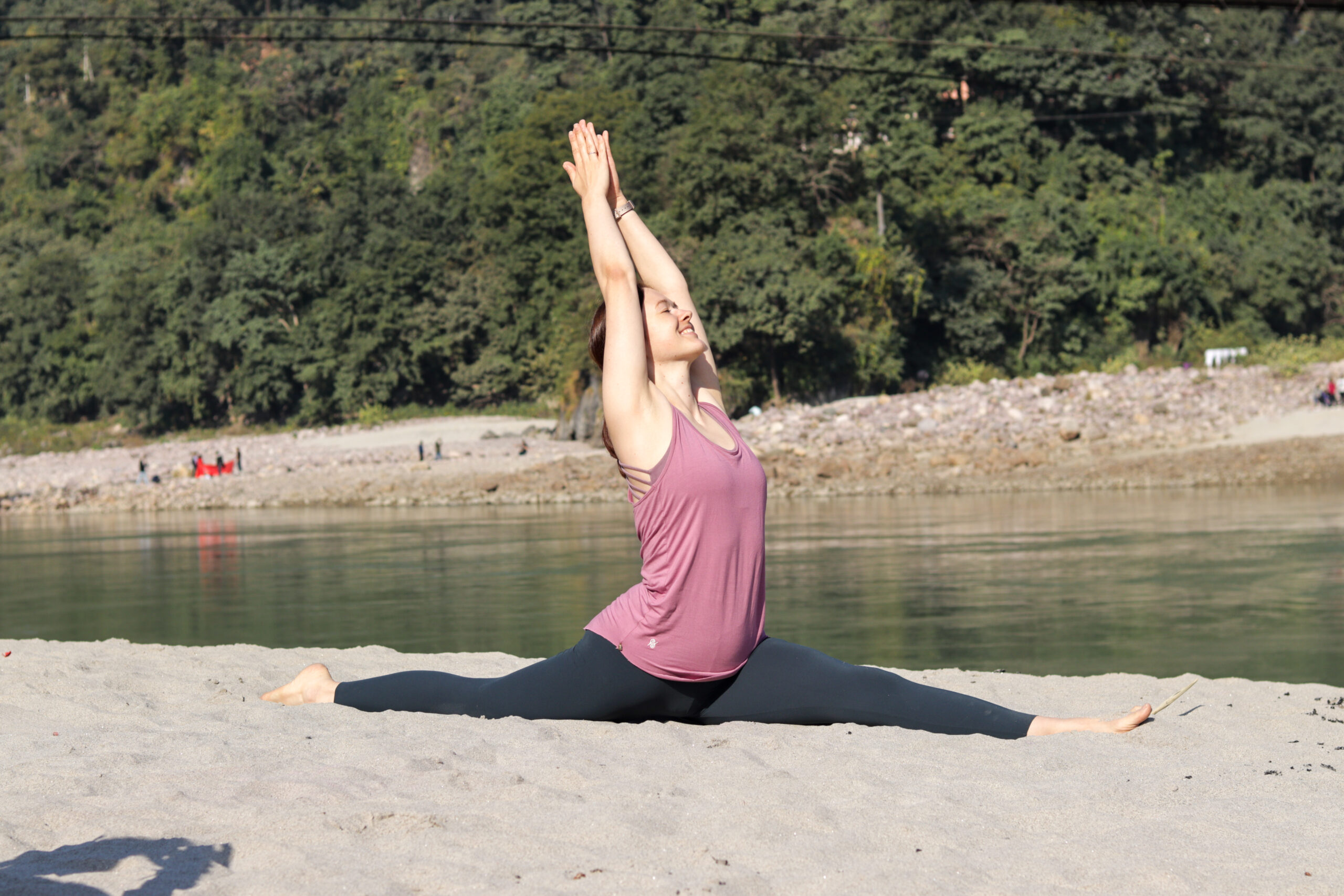 Hi! Namaste! Hallo! Привіт! Привет!
I'm Uliana, a Ukrainian yoga teacher living in Germany. I teach yoga online to thousands of people worldwide on my Youtube channel, through online programs and private classes, and in person in Saarbrücken, Germany.
Like many others, I came to yoga to improve my health and physical fitness but found so much more. Growing up, I wasn't particularly strong or flexible. As a teenager, I was diagnosed with scoliosis, and many sports and physical activities became a no-go. I did regular physical therapy for scoliosis for a few years and then stopped exercising until my mid-20s.
As an adult, I understood the importance of physical fitness and tried to start working out. I heard about the benefits of yoga and wanted to try it for a long time, but like many others, I didn't have easy access to local classes nearby. Luckily, that was the time when yoga became popular on Youtube. One day I searched for "yoga for beginners" on Youtube and started practicing at home. One of the best decisions in my life :)
I felt like I had finally found the practice my body and mind were craving for so long.
Many yoga poses were hard in the beginning. I often struggled to follow along as a beginner and had to pause videos to take breaks. Yet at the end of each practice, I felt better than ever. I finally found the joy of moving my body. Seeing my body become strong and flexible was a great feeling but the inner sense of lightness, calm and peace was my biggest motivation to keep practicing. With yoga, I learned a more sustainable way to deal with stress and anxiety, make conscious choices, and be present in the moment.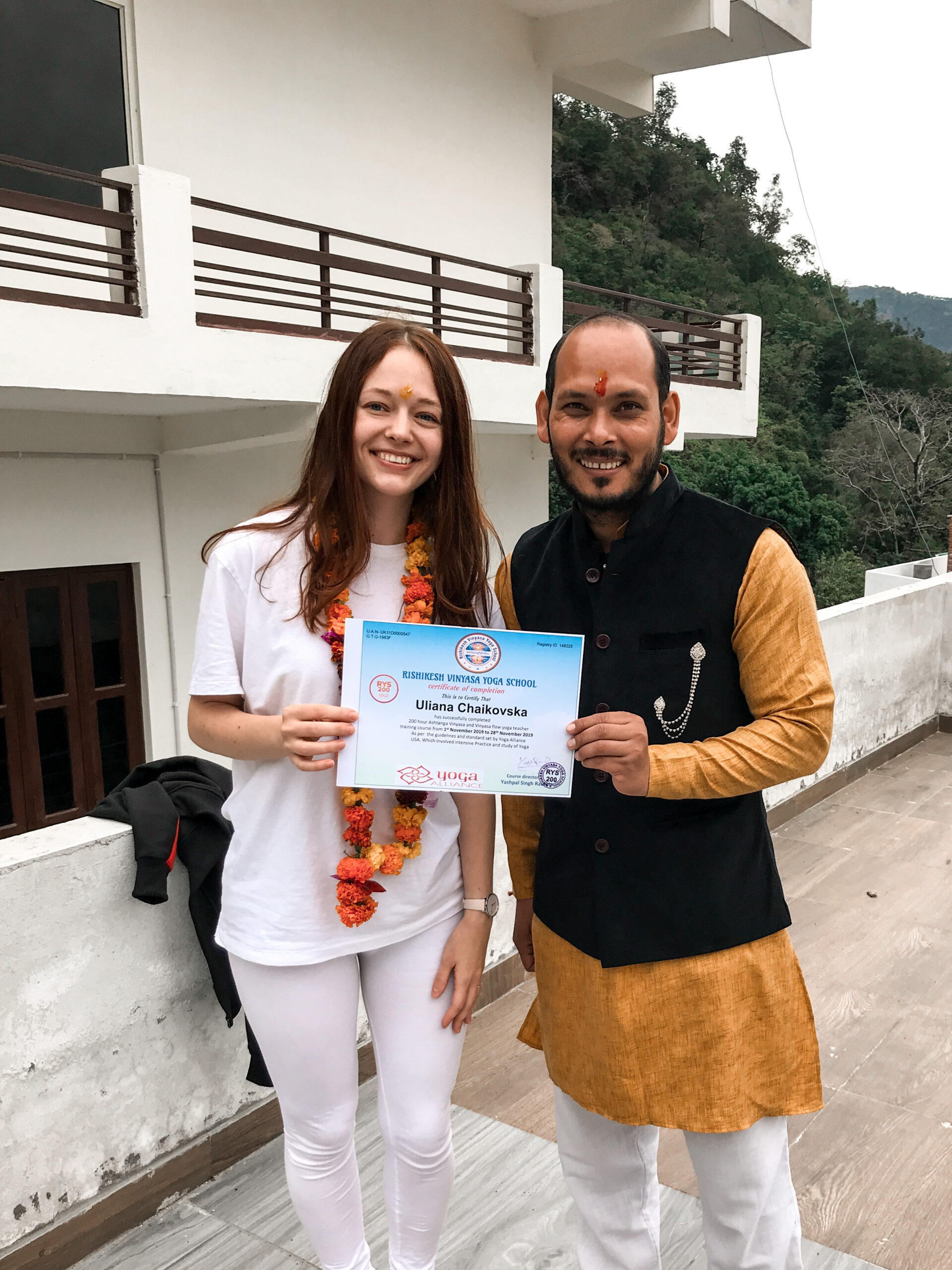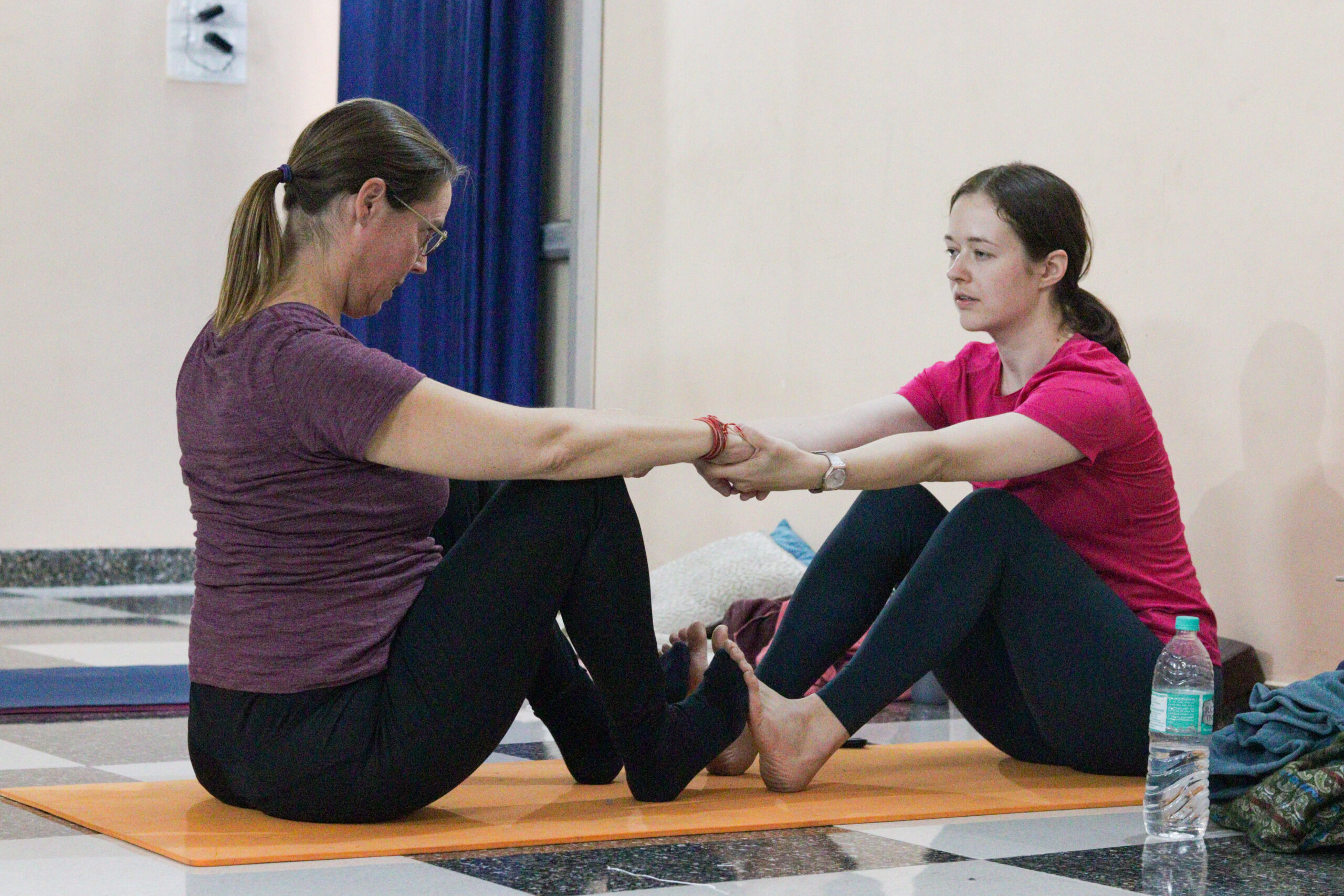 This experience led me to become a yoga teacher and share yoga practice with others. I went to India for my first 200 h yoga teacher training in 2019 and began teaching in 2020, right when the Covid pandemic started. In 2022 I finally got a chance to complete advanced 300 h training in India and did an additional Yin yoga training. I keep attending courses and workshops that help me to develop as a yoga teacher.
For most of my journey with yoga, I've been practicing at home, with free and paid resources available online. I believe we are lucky to live in a time when yoga is more accessible than ever. My mission is to contribute to this trend by teaching good-quality, easy-to-follow online yoga classes live and on demand.
Here is how you can practice with me:
– Free Yoga classes on Youtube
– Standing Yoga Program on demand
– Private online yoga classes
– Group yoga classes in Saarbrücken at the Yogastate
The yoga styles I teach:
– Hatha is a form of yoga in which the balance between body and mind is mainly achieved through physical exercises (asanas), breathing exercises (pranayama) and meditation. It is an umbrella term that describes most of the modern styles of yoga and is often used to describe basic, slower paced yoga classes perfect for beginners.
– Vinyasa, also often called Flow yoga, is a modern yoga style characterized by smooth transitions from one pose to another with the rhythm of the breath. The pace and intensity can vary, but in general, Vinyasa yoga is considered an athletic yoga style best suited for experienced practitioners.
– Yin yoga is a slow-paced and meditative style of yoga. Yin yoga targets deep connective tissues, like fascia, ligaments, joints, and bones.
Qualifications
200 h Ashtanga Vinyasa and Vinyasa flow yoga teacher training course) – Rishikesh Vinyasa Yoga School, India(2019)

Personal Trainer course –

Akademie für Sport und Gesundheit, Saarbrücken (2020)
50 h Yin Yoga teacher training – Yoga International (2022)

300 h Advanced Ashtanga & Vinyasa Flow teacher training course) –

Rishikesh Vinyasa Yoga School, India(2022)