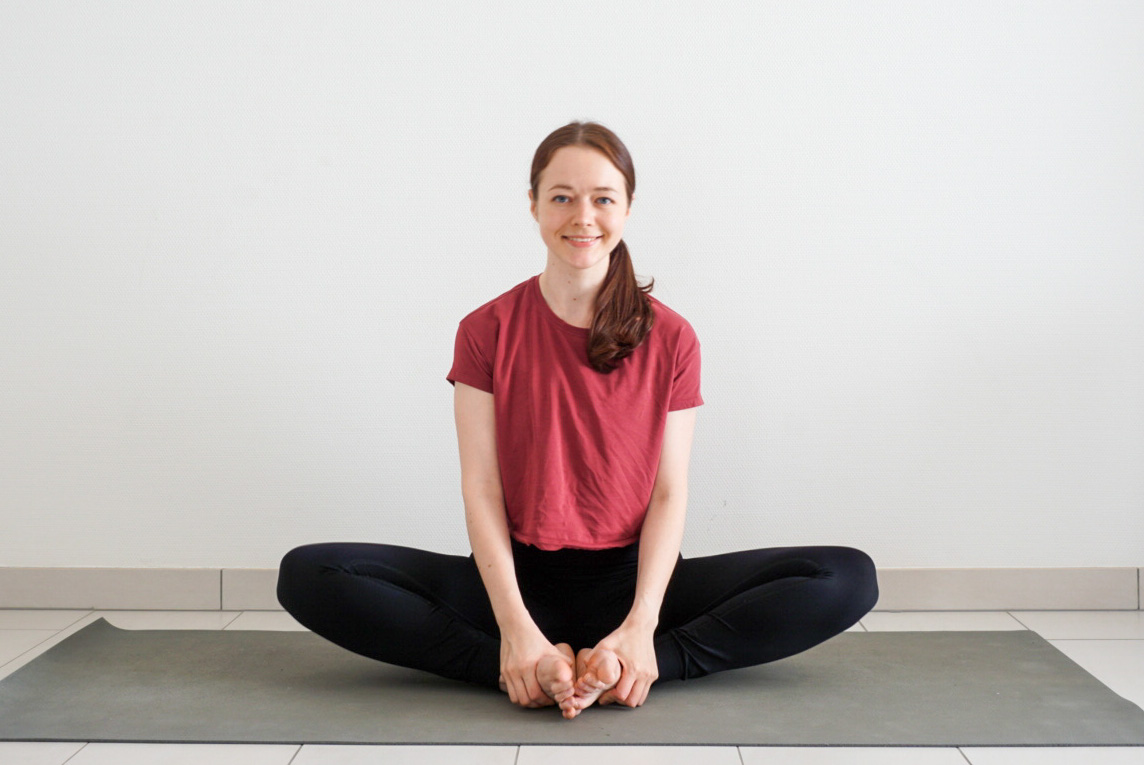 Hi! Namaste! Hallo! Привіт! Привет!
I'm Uliana, a yoga teacher based in Germany. I believe practicing yoga is a simple way to stay healthy and happy and I'm on a mission to help others find an easy way to practice yoga and improve their lives.
I teach yoga online to thousands of people from all over the world on my Youtube channel, online programs and private classes, and also in-person in Saarbrücken, Germany.
My own yoga journey started with Youtube. I have never been flexible and strong and I didn't like working out at all. As a teenager, I was diagnosed with scoliosis and many sports and physical activities became a no-go. I went to physical therapy for a few years and that was the most physical exercise I've done until my mid-20's.
I tried to start working out as an adult but couldn't find anything that I would enjoy. Yoga was something I wanted to try for a long time but I couldn't find local classes that worked for my schedule and budget, so I kept putting it off. Finally one day I stopped making excuses, searched for "yoga for beginners" on Youtube, and started practicing at home. Best decision ever :)
Many poses were hard at first, I often struggled to follow along as a beginner, had to stop videos to take breaks, yet at the end of each practice I felt better than ever before. I finally found the joy of moving again. Seeing my body change on the outside was a nice bonus but the inner feeling of lightness, calm and peace was my biggest motivation to keep practicing. With yoga, I learned a more sustainable way to deal with stress and anxiety, make conscious choices, and be present in the moment.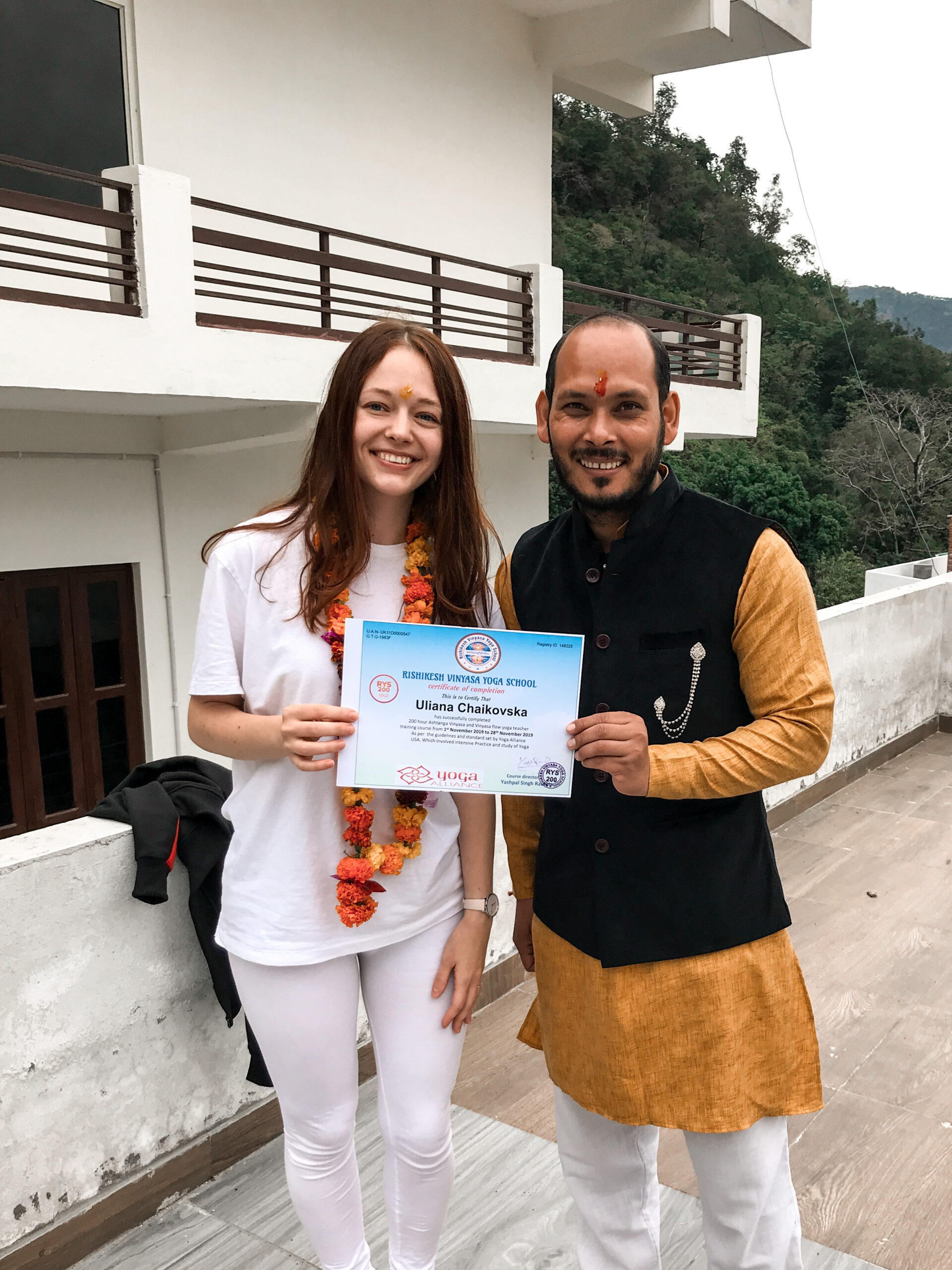 I wanted to share the impact yoga had on my life so I decided to become a yoga teacher. I went to India for my first 200 h yoga teacher training in 2019 and keep attending courses and workshops that help me to develop as a yoga teacher.
But if it wasn't for those free yoga videos on Youtube, perhaps I would never start practicing yoga.
My goal is to create simple, easy-to-follow yoga classes that you can do anywhere to experience the benefits of yoga – at home, in the office, outside on the beach, or in the park.
Qualifications
Certified 200 h Yoga Teacher in Vinyasa and Ashtanga Yoga – Rishikesh Vinyasa Yoga School, India

"Preventing & Managing Common Yoga Injuries" continuing education training with Jason Crandell

Continuing Education Core Strength Vinyasa Yoga Trained with Sadie Nardini

"Basics of Adjustment"

continuing education training with Jeanette Schweizer

Personal Trainer – Akademie für Sport und Gesundheit, Saarbrücken