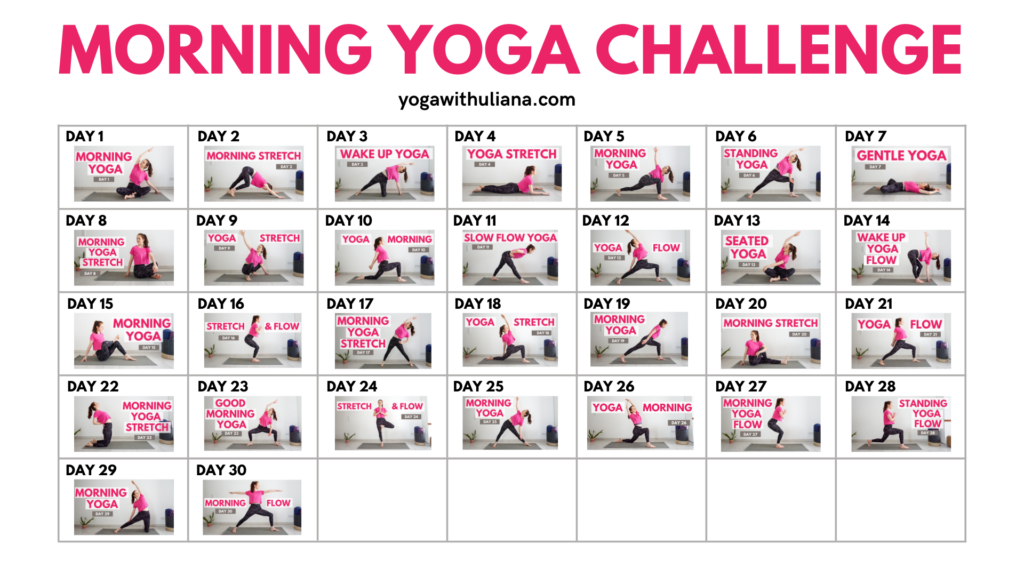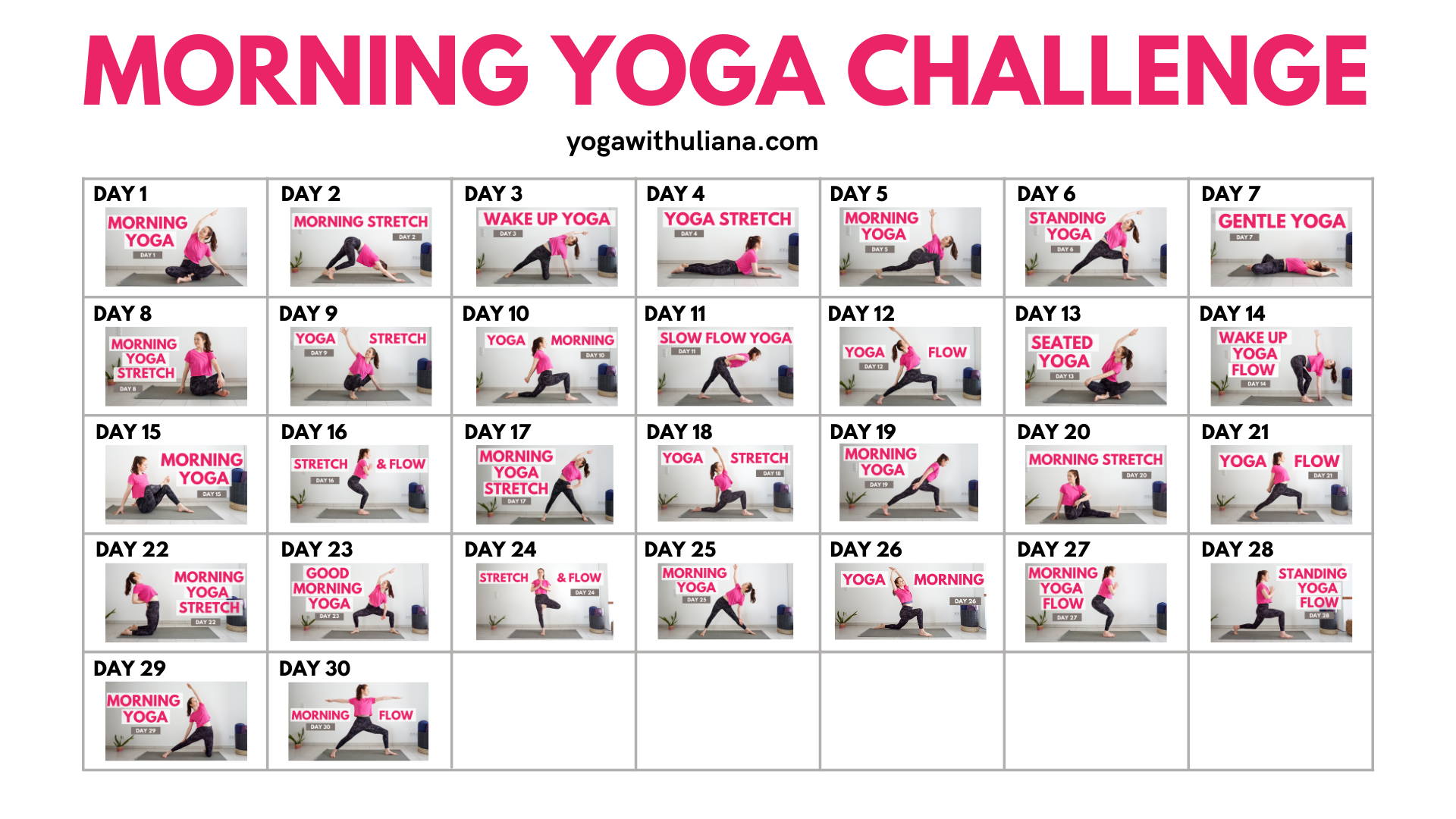 Welcome to the 30 Day Morning Yoga Series!
The videos in the morning series are short and sweet – just 10 minutes of movement, designed to wake you up in the morning and get energized for the day ahead.
This challenge is suitable for all experience levels and practitioners with no contraindications for practicing yoga.
And while it is designed for the morning, you can absolutely practice at any other time of the day.
⏰ Time commitment: 10 minutes x 30 Days
⚙️ Equipment: Yoga mat
All videos are accessible from this Youtube playlist.
You can also download the pdf version of the challenge calendar to access the videos and track your progress – the photos are clickable (just hover the cursor over the title of the video and click).