30 Day Morning Yoga Challenge
This challenge is suitable for all experience levels and all practitioners who have no contraindications for practicing yoga.
⏰ Time commitment: 10 minutes x 30 Days
⚙️ Equipment: Yoga mat
You can also use the pdf version of the challenge calendar to track your progress or access the videos – the links are clickable (just hover the cursor over the title of the video and click).
The videos are also listed with the links on the bottom of this page.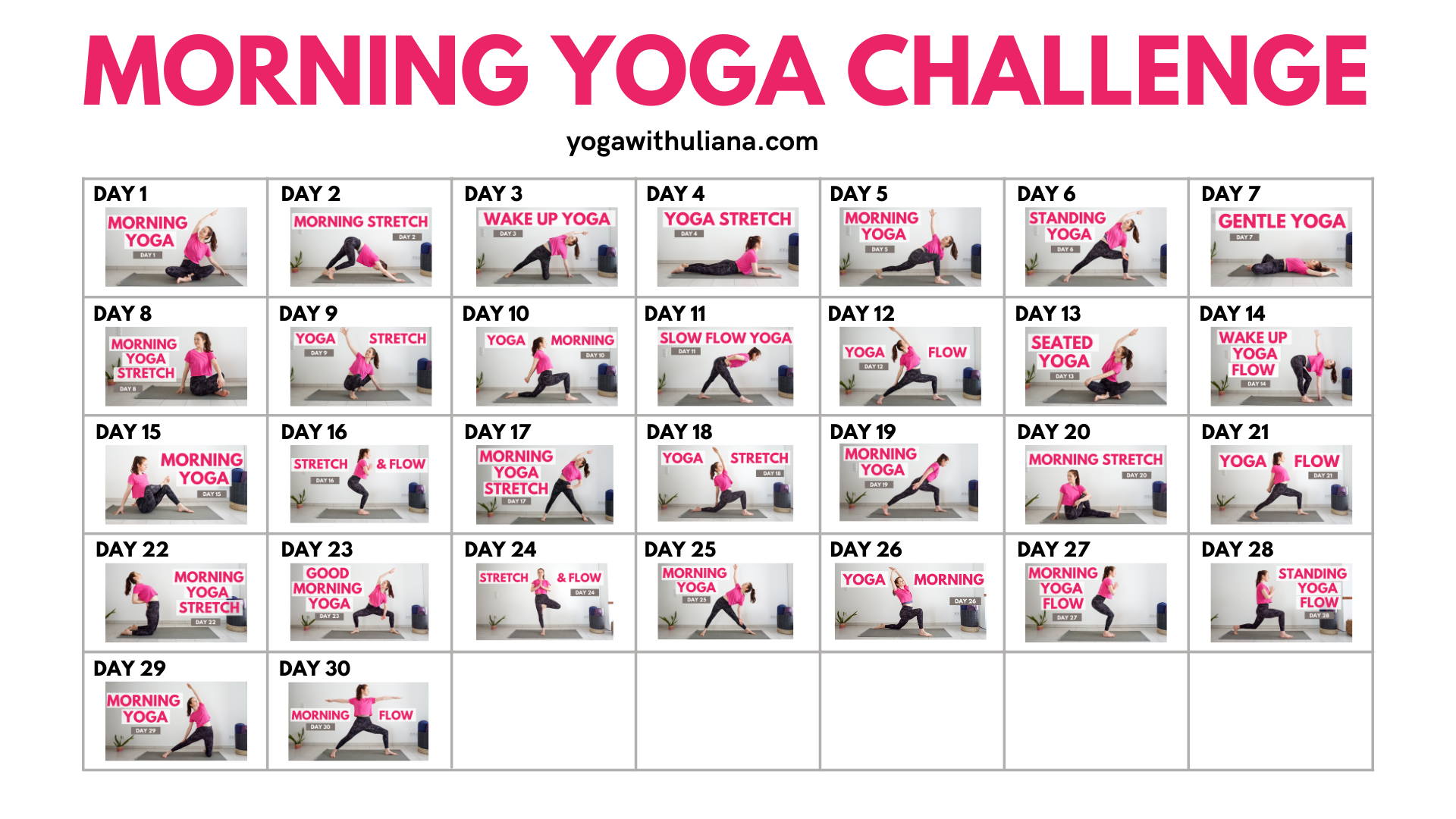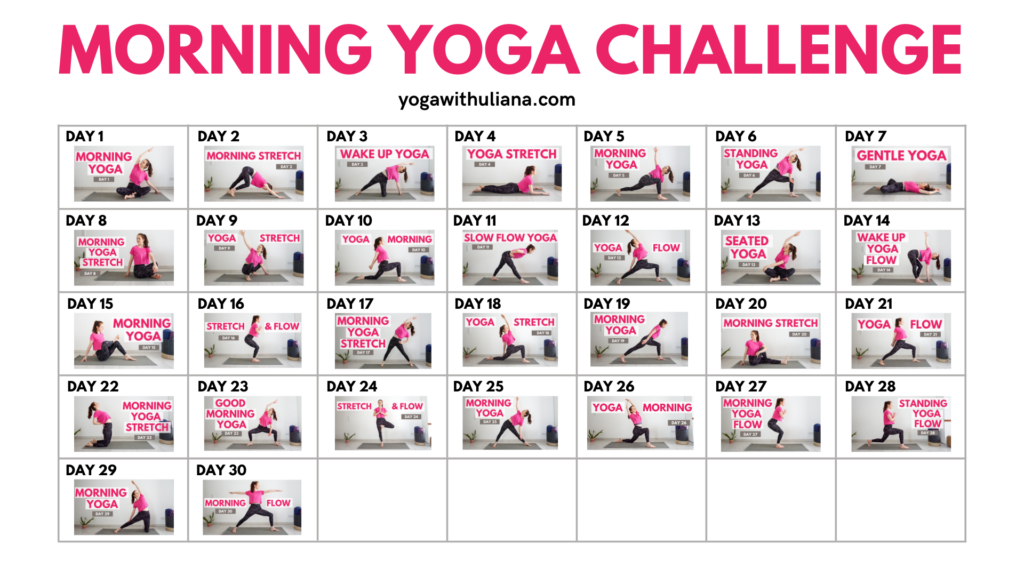 30 Day Morning Yoga Challenge on Youtube