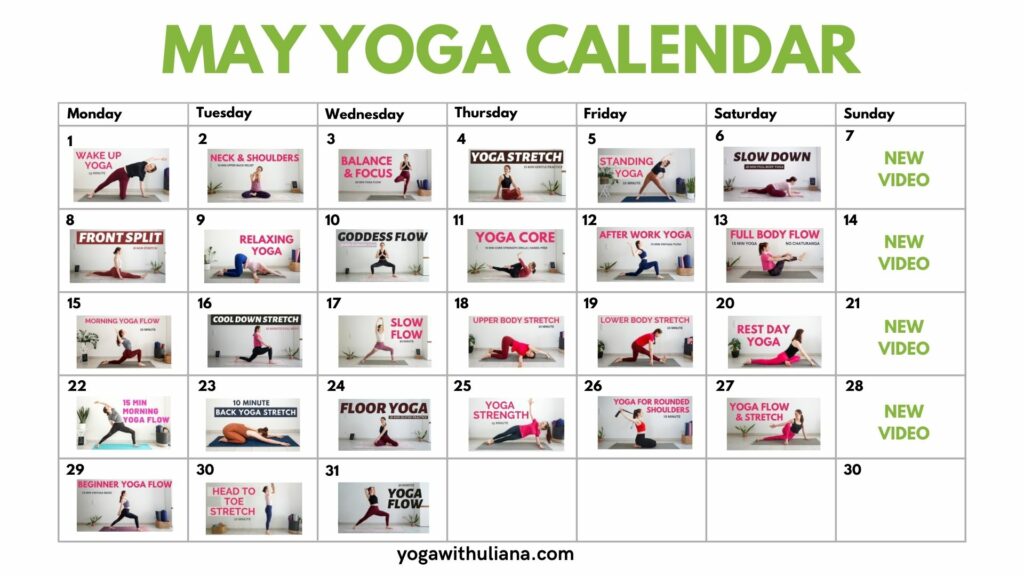 Welcome to the May yoga calendar!
New yoga videos will continue to be published on Sundays at 12 pm (German time).
Short and sweet: all videos in this month's calendar are short, ranging from 10 to 20 minutes. If you feel like adding more to your practice or practicing a different video that day, you can browse my Youtube playlists to choose a different video.
For longer sessions, check 20-30 min yoga playlist, classes focused on stretching and improving flexibility are in Yoga Stretch playlist, and dynamic and energizing yoga flow videos in Vinyasa Yoga Flow playlist.
Remember, the images in the PDF calendar are clickable. Simply click on the photo to be directed to the corresponding video. Share your progress on Instagram and don't forget to tag @yogawithuliana – I'd love to see you practicing! Enjoy your May yoga journey! 🧘‍♀️