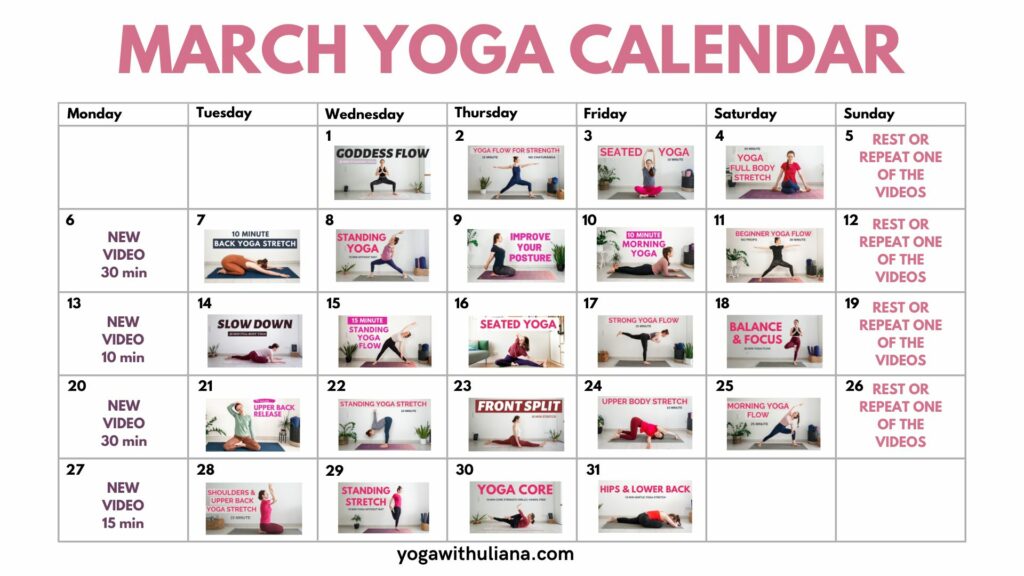 Welcome to the March Yoga Calendar! Here's what you can look forward to next month:
Start your week with a new yoga video every Monday. There will be two new longer videos: full body yin yoga and beginner to intermediate vinyasa flow.
Combat the mid-week slump with a standing practice every Wednesday that you can do anywhere, without the need for a yoga mat.
On Sundays, you have the option to rest or revisit your favorite video from the week.
In the PDF calendar, the photos are clickable. Simply click on the image to be taken directly to the video.
If you post on Instagram, be sure to tag @yogawithuliana. I would love to see you practicing! Enjoy!