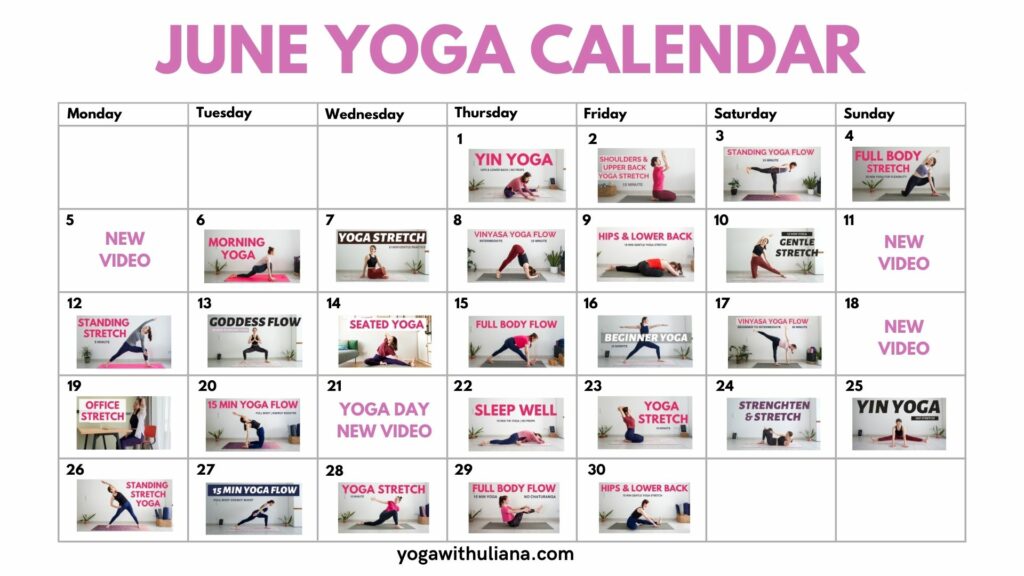 Welcome to June Yoga Calendar! Here's what's on the yoga agenda for June:
Easy Mondays: For every Monday, I scheduled a short yoga video without a mat to help you ease into a week. Feel free to revisit this video any other day when a longer practice isn't possible. 
Longer weekends: Every weekend, there will be one 30-minute video for you to try, plus I will upload a new 30 minute morning yoga routine in June.
To celebrate International Yoga Day on June 21, I planned a special class you helped me create by telling me your favorite yoga poses. This will be a 50-minute session – the longest class I've ever had on my channel. Stay tuned on Youtube for updates. 
The images in the PDF calendar are clickable. Simply click on the photo to be redirected to the corresponding video. 
There's a lot to look forward to in June! I hope you're as excited as I am. Wishing you a lovely and sunny June! 🌼