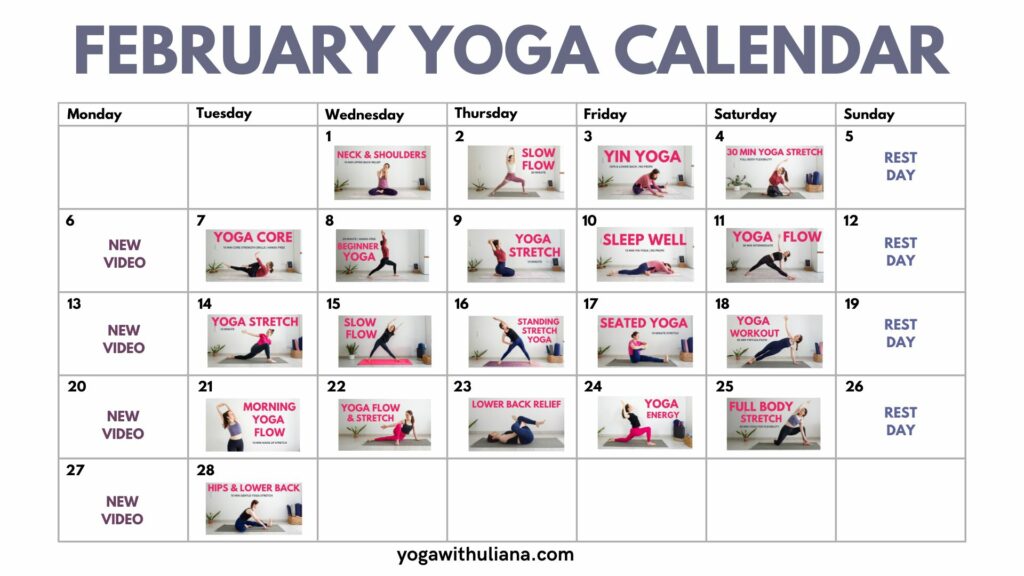 February calendar features short yoga videos (10-20 min) on weekdays and one longer video (30-40 min) which you can do on Saturday or Sunday.
Photos in the PDF calendar are clickable – you can click on the image to go directly to the video.
Please tag me @yogawithuliana if you post on Instagram – I would love to see you practice! Enjoy!