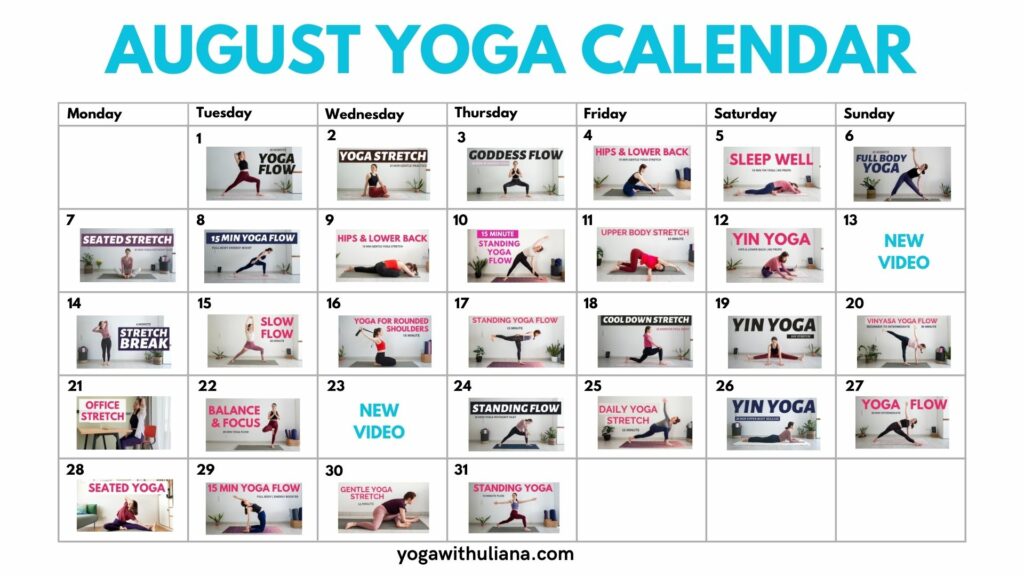 Welcome to the August yoga calendar! Here's what you can look forward to this month:
No mat Mondays: Ease into the week with a simple standing or seated stretch routine that doesn't require a yoga mat.
Flow-Stretch-Restore: From Tuesday to Friday, alternate between dynamic yoga flows to work on strength and balance, and yoga stretch routines for better mobility and flexibility. On Saturday, take a break and rest or try one of yin yoga routines.
Sunday Intensity: End the week with a longer, more challenging yoga session that is a great way to deepen your practice.
Remember, the images in the PDF calendar are clickable. Click on the photo to be directed to the corresponding video, making it easy for you to follow along.
Enjoy your August Yoga journey!