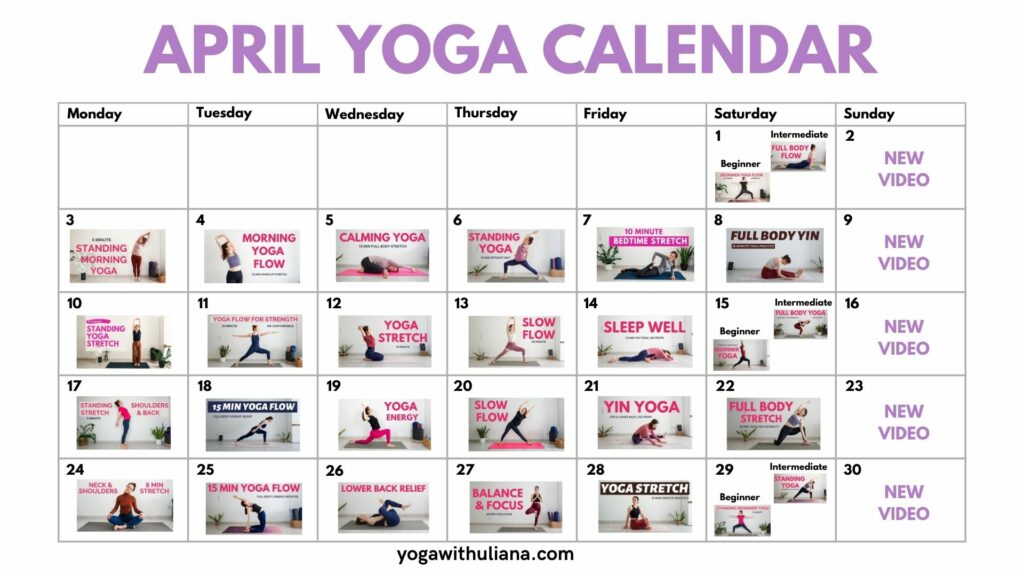 Welcome to the April Yoga Calendar! Here's what you can expect this month:
New upload schedule: New yoga videos will be published on Sundays at 12 pm (German time) instead of Mondays.
Easy Mondays: Start your week gently with a short, under 10-minute standing or seated yoga practice that doesn't require a yoga mat.
Saturday choices: Look forward to longer yoga sessions on Saturdays, with options for both beginner and intermediate levels.
Remember, the images in the PDF calendar are clickable. Simply click on the photo to be directed to the corresponding video. Share your progress on Instagram and don't forget to tag @yogawithuliana – I'd love to see you practicing! Enjoy your April yoga journey! 🌸