5 MINUTE MORNING YOGA CHALLENGE
This is a challenge for everyone who wants to start practicing yoga regularly. By doing just 5 minute yoga every morning, you are taking the first step to developing a regular yoga practice.
Even if you don't have a yoga mat yet, just use a towel or practice on the carpet. During this challenge, we will be doing easy yoga poses that should be fine without a mat. We will also have some standing sequences that don't require a mat at all.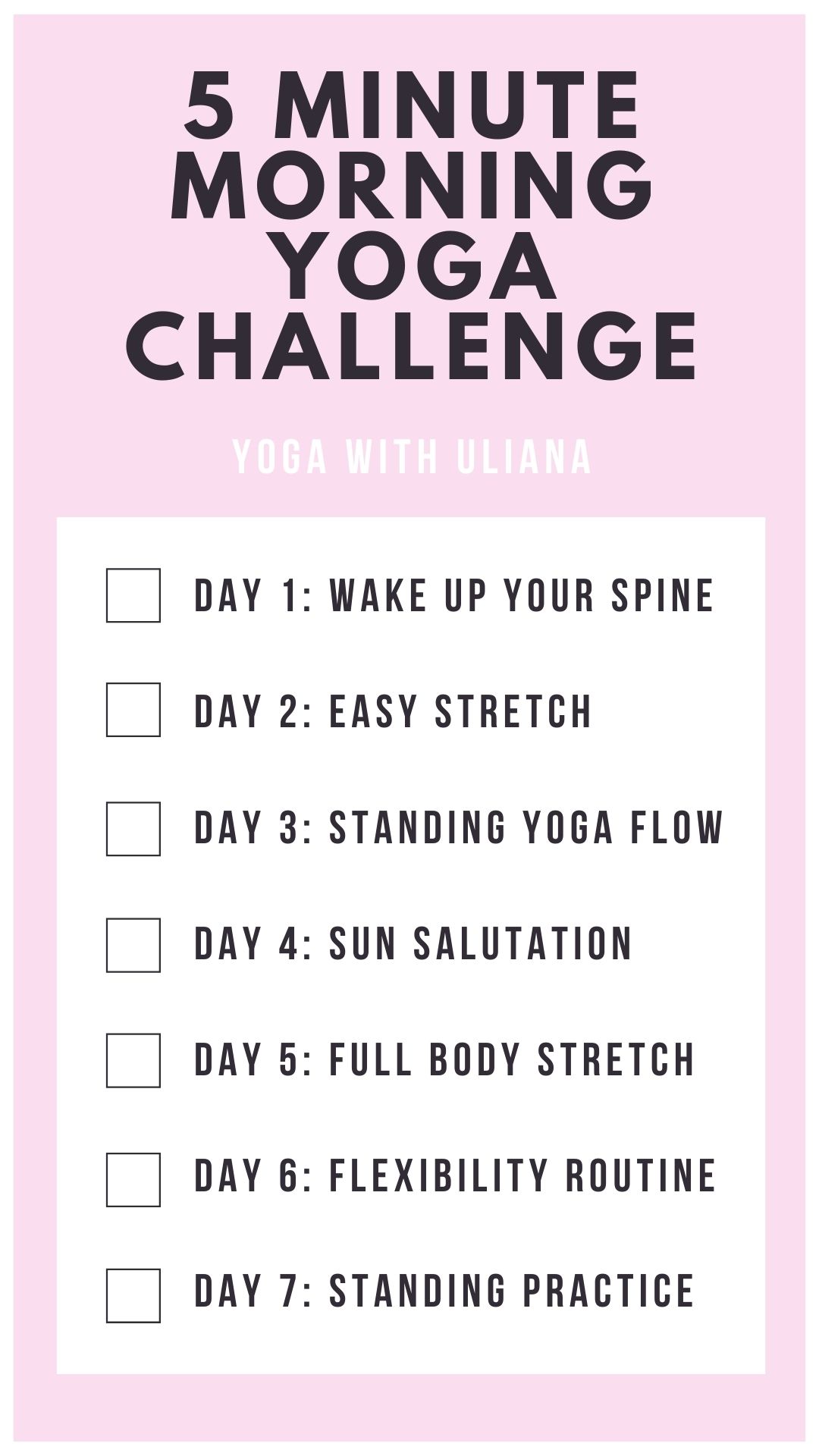 Download 5 minute Morning Yoga Challenge calendar to keep track of your progress.
Click on the links to watch the videos: