14 Days Beginner Yoga For Flexibility
This beginner-friendly 14 days yoga for flexibility plan (with an optional day 15 :) is a collection of free videos from my Youtube channel that focus on stretching and improving flexibility.
Some ideas on how to use this calendar:
Use it after 21 Day Beginner Yoga Challenge to continue your practice if improving flexibility is your main goal.
Practice along with this plan at your own pace whether it's every day or 5-3 times a week – find the schedule that works for you.
You can practice the videos on their own or use them as a cool down after a more intense workout like HIIT, running, cardio or weight training – stretching feels great when your body is warmed up after a workout.
All these videos also work nicely as a part of after-work or evening routine –  our bodies get more flexible throughout the day, that's why stretching often feels best in the afternoon or evening.
But of course, you can do all these videos in the morning as well, just listen to your body, be mindful that it can be a bit stiff after sleep, and don't push yourself too hard into poses.
Repeat the calendar as many times as you like or pick and choose your favorite videos and make your own plan.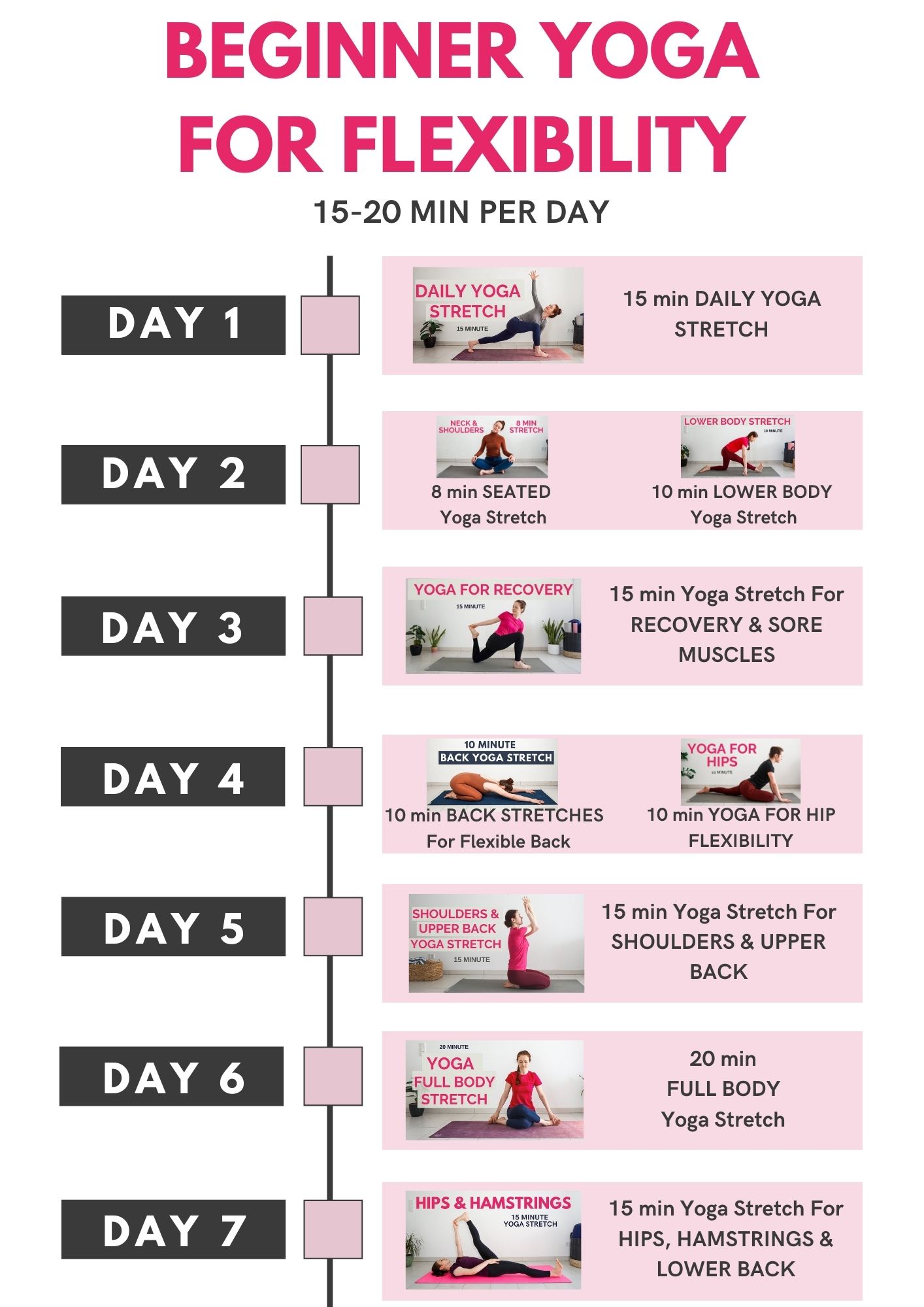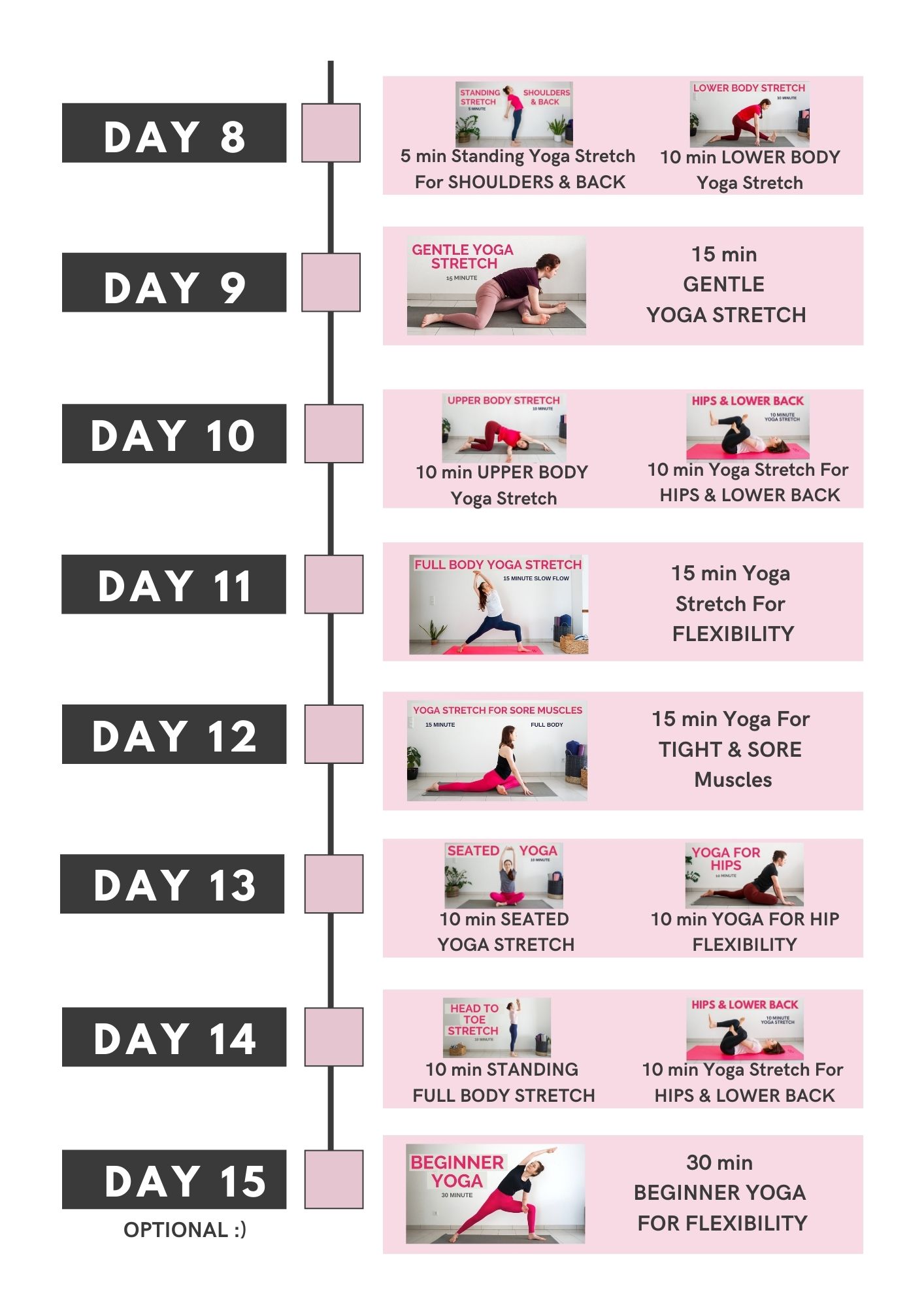 14 Days Beginner Yoga Flexibility on Youtube